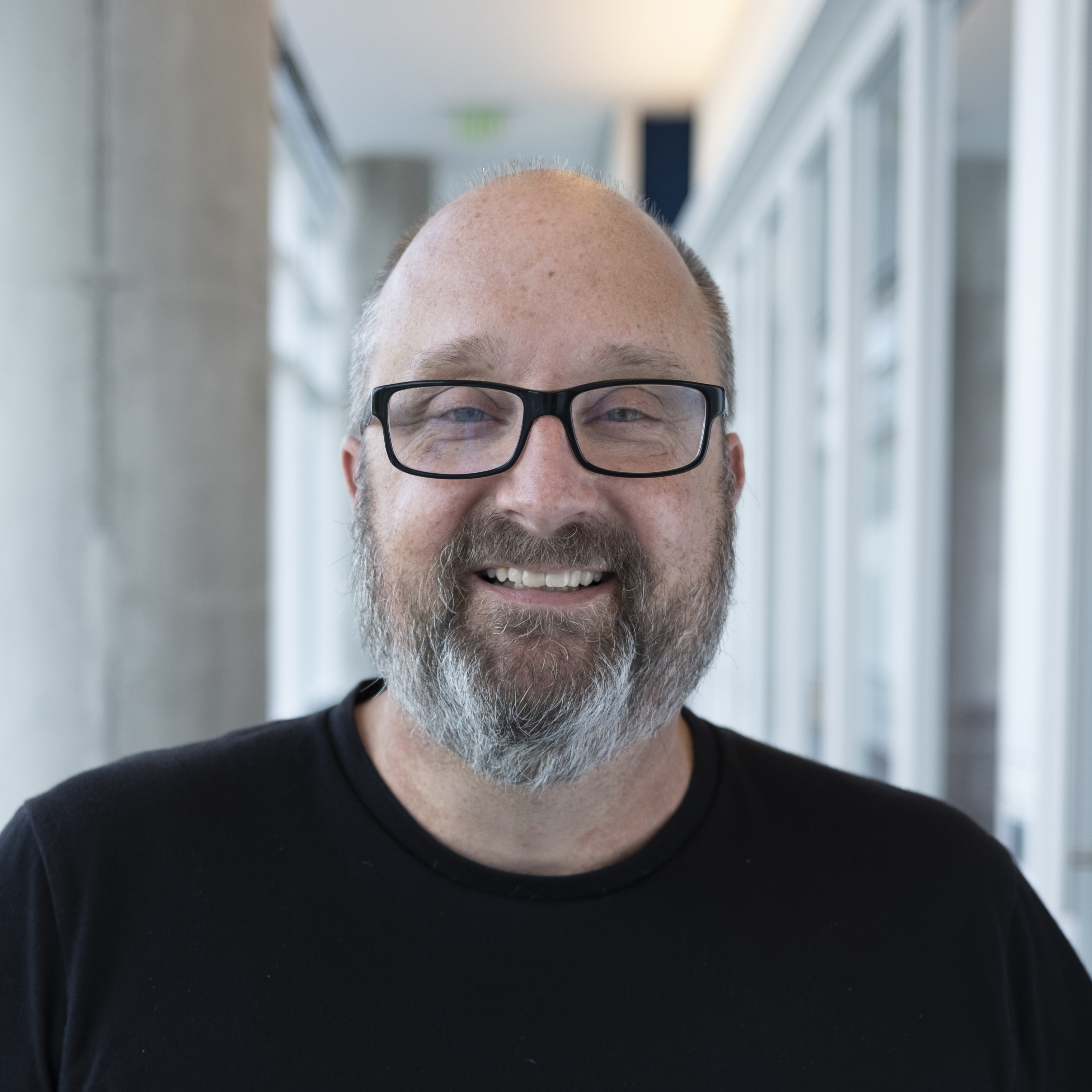 Brett Barnes
UX/UI Designer & UX Writer
Canceled Flight Contingency​ Plans
Free hotel accommodations​ and meal voucher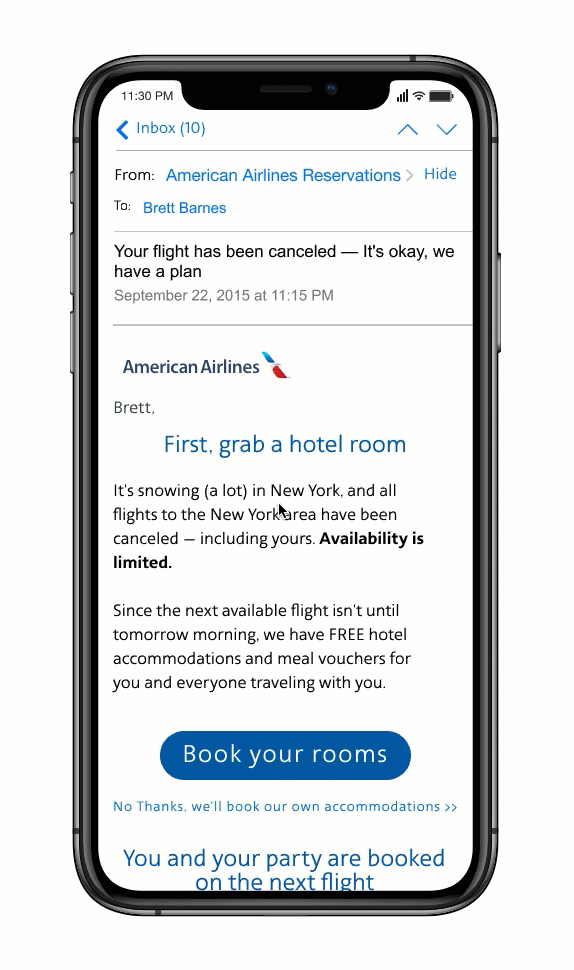 The scenario
You and a friend are flying from LA to New York with a layover in Chicago. While you were in the air, New York got socked in by a snowstorm, and the next flight out of Chicago isn't until tomorrow morning. You need to take advantage of the free hotel rooms offered by American Airlines before they are all taken.
The approach
First, we need to put the customer at ease, the primary message is about reassurance that American Airlines has a plan and steps have already been taken




Rooms will fill fast so we need to make booking hotel rooms the focus that needs to be done quickl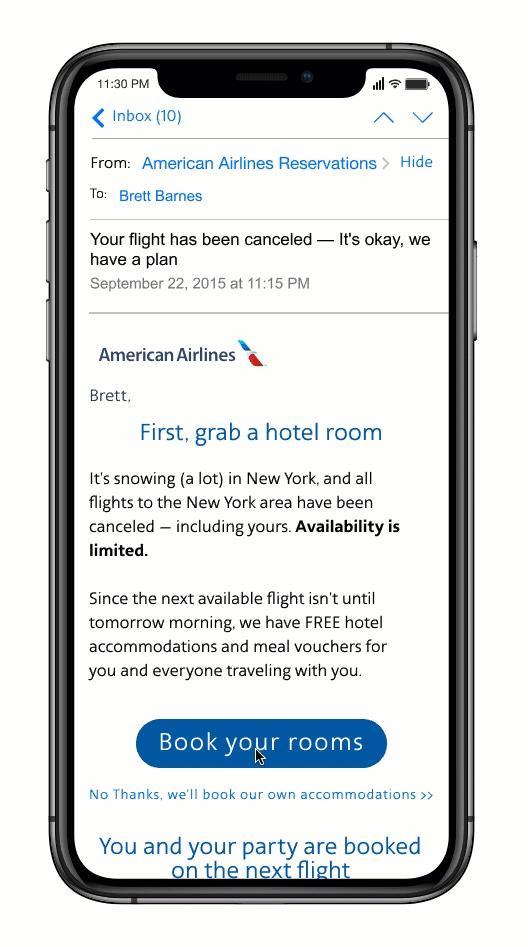 Start with the number of rooms
I started with the number of rooms because I wanted to limit the results to only those hotels with enough availability.
Also, this step can be skipped if the intenerary has only one passenger.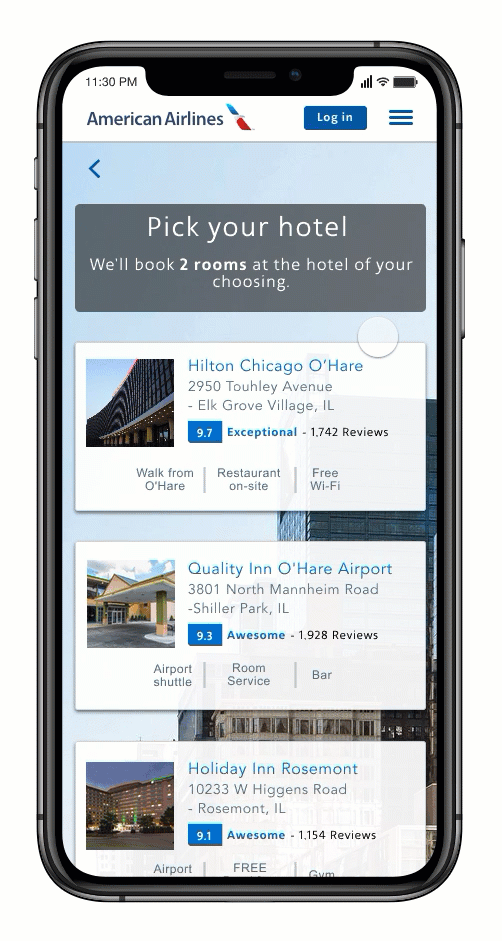 Fewer choices for a faster decision
I limited the list of available hotels to encourage a quick decision by the user since rooms may be filling fast.
The user has to hit "More hotels" to expand the list.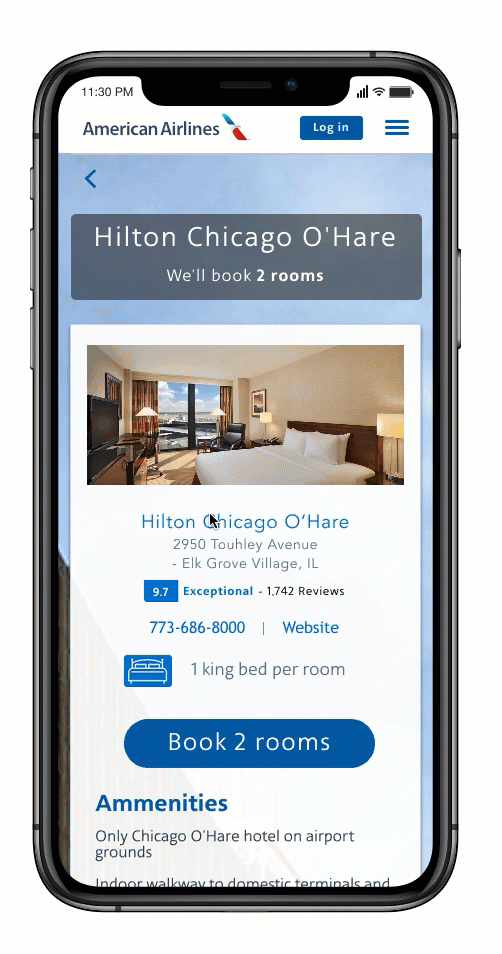 The hotel
The button content is dynamic to clearly communicate the number of rooms being booked.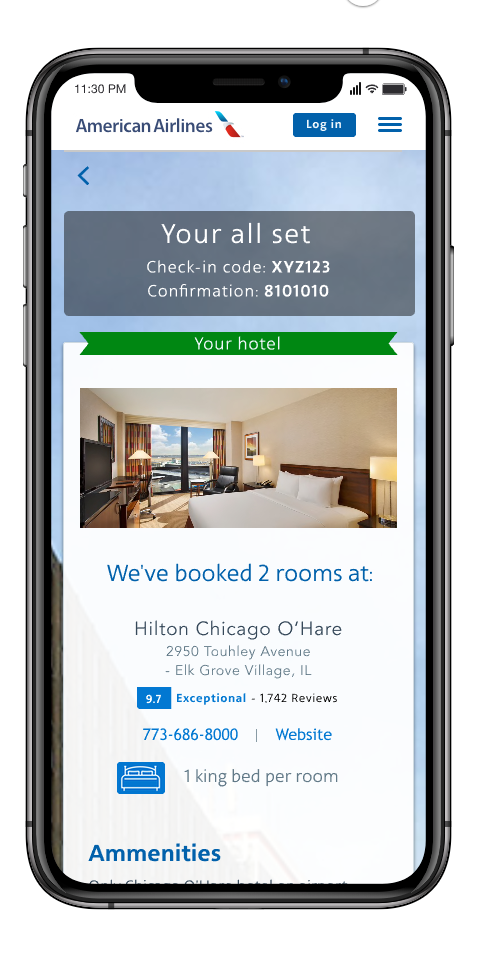 Booked hotel
The green ribbon highlights and communicates that this is the hotel confirmation. The check-in code and confirmation number are in the heading for easy reference.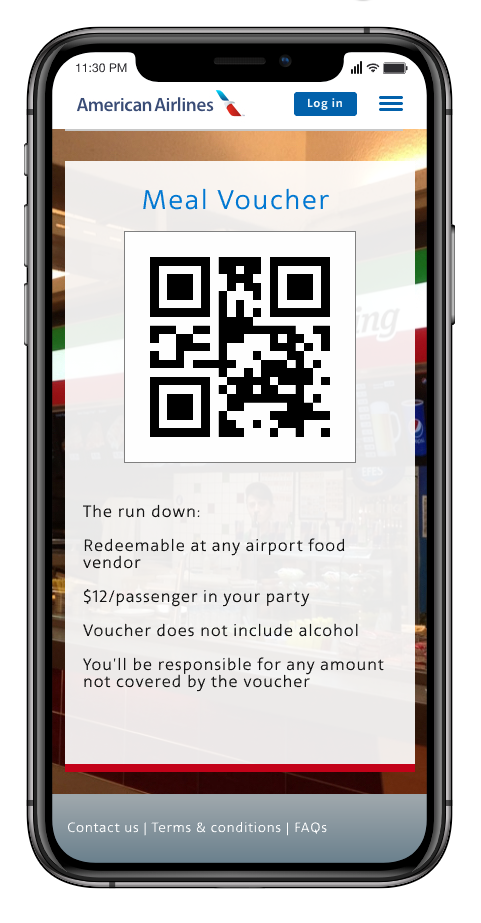 Meal voucher
A big QR code for easy scanning.